Light-up World Map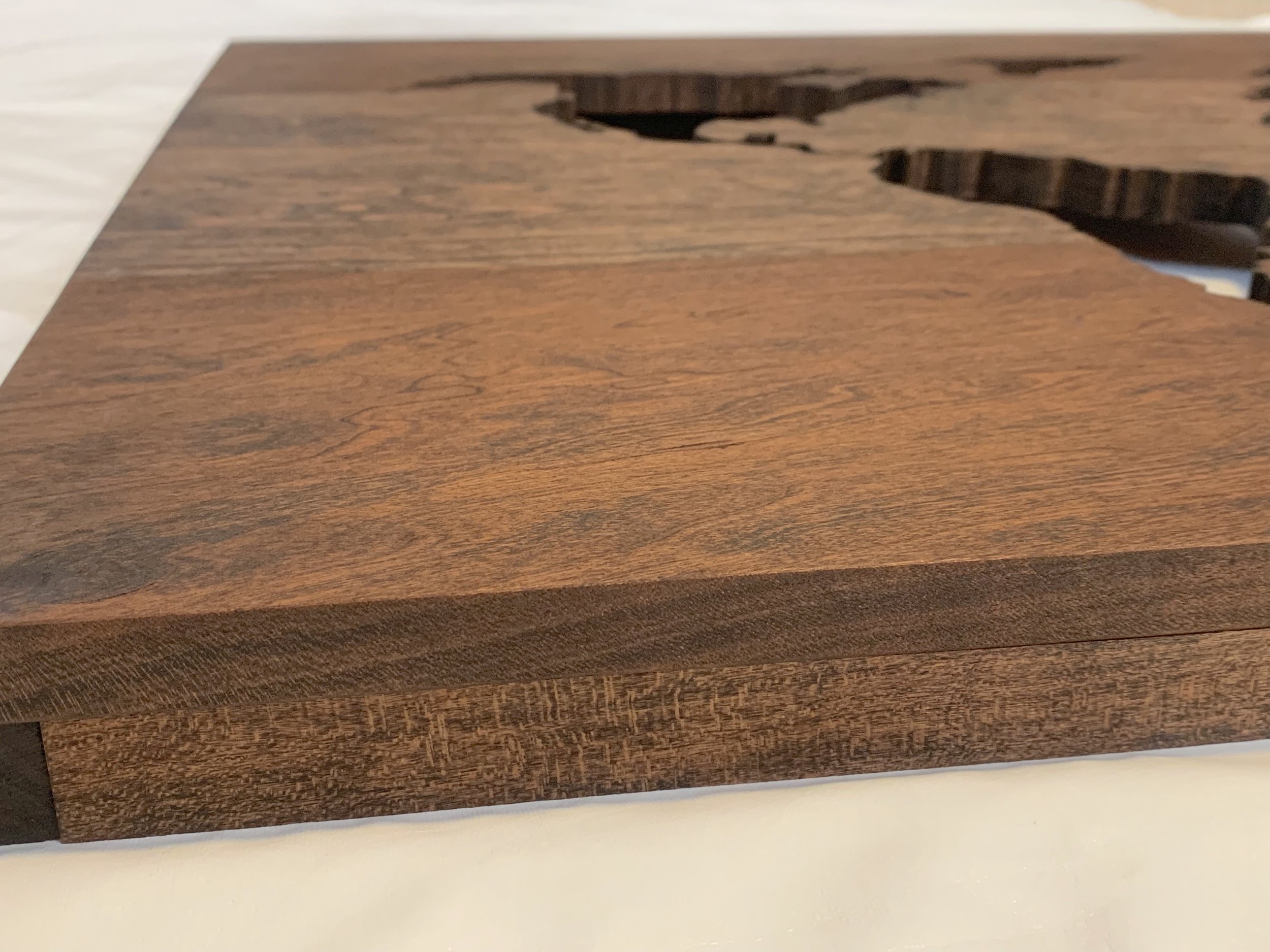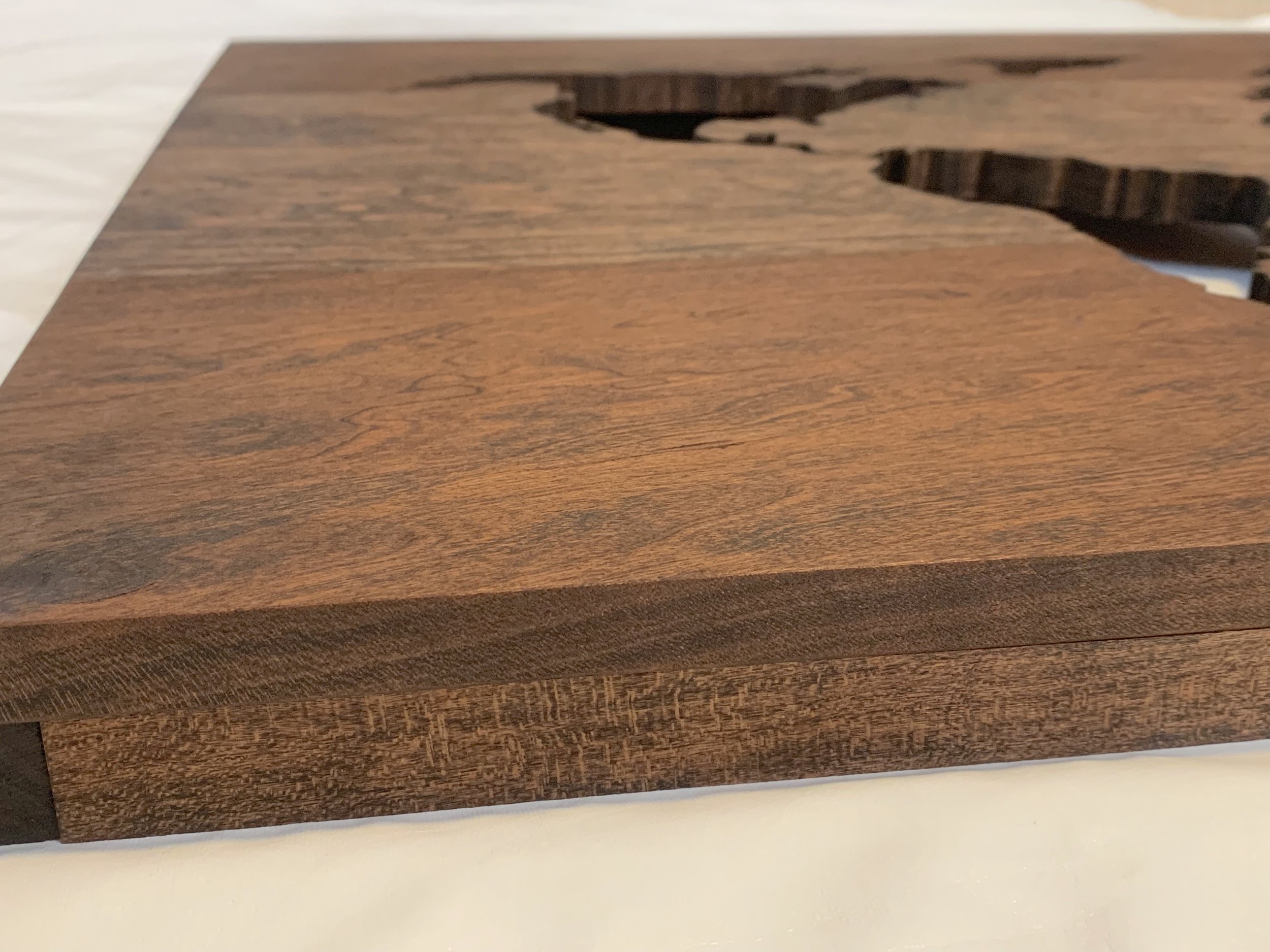 Light-up World Map
Our light up map is made from hardwood and hand cut on a scroll saw. It is backlit with a strand of led lights that can be 19 different colors. The lights are controlled by a remote that is included. The sign is built out in a canvas style so that it sits away from the wall.
We use cherry wood and the map can be stained dark or left raw.
Since the wood we use is unique, each sign will look slightly different, but will consist of the same quality that we put into each of our products.
Piece measures approximately: 32" W x 21" H x 1 1/2" Thick and weighs approximately 8 lbs.
*Items ship in about a week. Shipping is included in the price.
The light-up world map is hand cut from fence panels. It is just like our traditional world map, but installed with LED lights. The light package can become any solid color, cycle through all colors, flash solid or flash cycle colors, and even create a custom color. The lights in the map include a controller.